Workplace Injury Prevention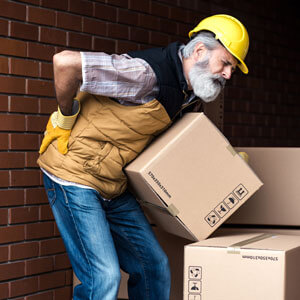 Dr. Canteenwala is proud to have trained thousands of workers in the Winnipeg area using the BackSafe and SittingSafe Injury prevention programs for nearly 20 years. Through countless lectures to both local and international audiences, he is determined to speak truth regarding on-the-job injury reduction. His time spent with many well-known companies has proven to produce great results – let Dr. Canteenwala help you today.
Of the services Dr. Canteenwala offers, the most popular one is professional consulting with the goal of decreasing the number of work-induced injuries. He helps prevent potential muscular skeletal problems by spending time in the business and watching employees at work. By this observation, Dr. Canteenwala pinpoints ergonomically risky behaviors that can be avoided with increased information and proper understanding. Alongside his staff, he visits factory floors and office spaces alike and works with the employees to show them ways to protect their backs and avoid any bodily strain while working.
Dr. Canteenwala is dedicated to helping reduce work-related pain, as he believes in finding the cause of your future pain before it is ground into existence. Not only has he worked with many people in the Winnipeg area, but he has also worked and created injury prevention programs for United Airlines, Air Canada, Pepsi, and Hostess Frito Lay. Dr. Canteenwala has the knowledge to keep your body out of harm's way, and he is ready to make your time in the workplace more enjoyable. Why wait until the damage is done to take action?

Canteenwala Chiropractic | (204) 474-2002