Meet Dr. Tim Kowaliszyn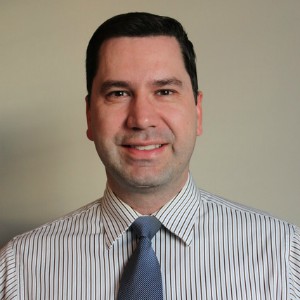 Having lived in Winnipeg for most of his life, Dr. Kowaliszyn always felt a strong connection to the city. Growing up he knew that he wanted to help people with illness and injuries, and when he was 14 years old, he started seeing a chiropractor.
Understanding the Role of the Nervous System
As he learned more about the body, the basic concepts of chiropractic just made perfect sense to Dr. Kowaliszyn. "The nervous system controls everything in the body; if we are to be healthy, the nervous system must work properly; and just because you are not in pain at the moment, doesn't mean that you are truly healthy."
Those concepts led Dr. Kowaliszyn to attend Palmer College of Chiropractic in Davenport, Iowa, where he graduated in 2006. In 2007, he moved back home and started practicing. Ever since then he's taken great pride in being able to change a person or family's life for the better. In particular, Dr. Kowaliszyn finds it fulfilling to give patients back a quality of life that they may have lost.
Promoting Good Health
As a father of two children, Dr. Kowaliszyn sees firsthand the importance of fostering good health while you're still healthy, instead of waiting until something is so broken that fixing it becomes a huge burden. "Being proactive is essential to good health as well as good parenting."
Dr. Kowaliszyn's goal as a practitioner is to pursue clinical excellence so that his patients can live the life that they want. Contact Canteenwala Chiropractic today to take control of your health.

Winnipeg Chiropractor in Fort Garry | Canteenwala Chiropractic