Meet Dr. Sony Canteenwala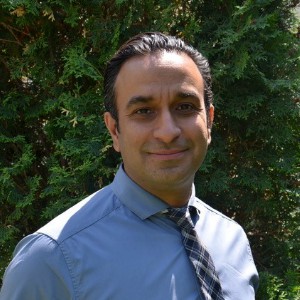 Born and raised in Fort Garry, the Winnipeg area has always been Dr. Canteenwala's home. Though he has received chiropractic adjustments since he was just eight years old, his interest in chiropractic as a career path did not begin until near the end of his pursuit of his Bachelor of Science degree. From the beginning Dr. Canteenwala has been a firm believer in the body's ability to self-heal and self-regulate as long as the nervous system is free to express itself properly – this is why he remains so dedicated to chiropractic.
Education
Dr. Canteenwala completed his Bachelor of Science degree in Manitoba, and shortly following, he attended Life University in Marietta, Georgia, where he graduated Magna Cum Laude in 1999. Back then, he was helping teach fellow students, and today, he is honored to be teaching fellow chiropractors in the Torque Release Technique method.
Helping the Hopeless
Today, Dr. Canteenwala's greatest joy is found in helping those who feel they have run out of options. All too often, patients come in having tried all traditional methods to deal with their chronic pain or health problem and have come up empty handed.  Dr. Canteenwala believes in  allowing the body to use its own resources to heal.  He is always willing and able to improve your overall health, but he welcomes difficult chronic cases. He lives to see your 'ah-ha' moment, where life as you know it has changed for the better.
"It's incredibly satisfying to sit down with someone and explain what might be going on in their body and why chiropractic care can be so promising."
Bare Feet and Natural
When it comes to his family's health, Dr. Canteenwala spends a lot of time researching positive teachings and activities with the best health outcomes. With the help of his wife, they strive to raise their three children in a natural environment.
"Our kids are usually in bare feet in our backyard just doing natural things outside in the fresh air and sunshine."
Dr. Canteenwala not only utilizes his knowledge at home, but he also brings his vast clinical experiences as well as his own personal experiences with his children into the office to more easily related to his patients and their children's chiropractic needs.

Winnipeg Chiropractor in Fort Garry | Canteenwala Chiropractic